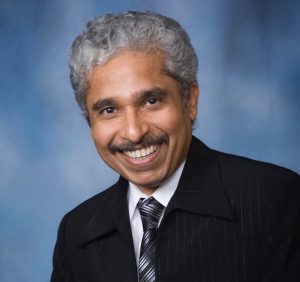 Natural-Looking Results | Motorized FUE In Springfield VA
Why The Hair Loss Clinic?
Hair loss is a common and absolutely natural process. Losing a few strands of hair daily is normal. However, sometimes this normal hair loss can turn into an absolute nightmare when one starts shedding hair constantly.  What can be done then? Is there a viable and safe solution to this hair loss problem? 
Hair transplants are traditionally thought to be an invasive procedure, that leave scars and a slightly unnatural hairline. But motorized FUE technique has changed the definition of a traditional hair transplant. There are motorized FUE devices in trichology and surgical spheres that has changed the game for hair transplant.
Many Americans are opting for motorized FUE technique over traditional FUT technique for hair transplants. At The Hair Loss Clinic, Dr Balvant Arora is a master of this new technique and has carried out many successful motorized FUE surgeries. 
Motorized FUE is device for harvesting the grafts. This avoids the linear scar on the posterior scalp (donor area) which happens with FUT. 
How Is Motorized FUE Different From A Traditional Hair Transplant?
Traditionally, hair transplant involves removing an entire strip from the back of the scalp for harvesting hair follicles and then transplanting them. This procedure is known as Follicular Unit Transplantation (FUT).  This generally leaves a linear scar on the back of the head. Generally, this scar can be hidden behind long and dark hair. But if you opt for a buzz cut or a mohawk, then the scars become visible and can cause embarrassment. A traditional hair transplant also takes a longer time to recover. 
Motorized FUE, on the other hand, is a minimally invasive method that extracts individual hair follicles from the back of the head with the help of a motorized FUE machine. This leaves very fine circular scars on the head which are hardly visible. As there is minimal scarring, the appearance of the scalp is not affected. The recovery time is very less as compared to a traditional method.
What To Expect At The Consultation With Dr.Balvant Arora?
During the first visit, our doctor will obtain detailed medical and surgical history and history of any hair treatment taken so far. The hair loss will be graded. Medical and surgical treatment options will be discussed. If you are the right candidate for the hair transplant with Motorized FUE machine, you will be explained the procedure again. An approximate number of grafts required will be told to you. When you agree on the process, the procedure will be scheduled and the doctor may order some blood tests as necessary.
Consultation is an important factor when it comes to Motorized FUE hair transplant. Generally, the hairline that appears natural is decided upon during the consultation. Understanding the facial structure and the patient's desire is also very important. 
At The Hair Loss Clinic, Dr Balvant Arora, Board Certified Plastic Surgeon with expertise in Hair Restoration, takes utmost care to cater to the patient's requirement and then the necessary method is decided upon.
What To Expect Before The Motorized FUE Surgery?
How Is Motorized FUE Hair Transplant Performed At The Hair Loss Clinic?
What Is The Recovery Like After A Motorized FUE Hair Transplant?
Motorized FUE hair transplant requires comparatively less time for recovery than the strip extraction method. 
It takes about a week for the donor site to heal. The scabs at recipient areas also fall off. However, one can resume daily activities within a day or two.
The results are also satisfactory as denser hair growth is noticed. The implanted hair sheds after a few weeks which is a natural process and not a reason to panic. The hair starts growing in two months. The hair that regrows can be grown long, cut short or even styled and coloured according to a person's choice.
Dr Balvant Arora has a holistic approach towards these treatments so as to maintain healthy results of the done process. Thus, advice on how to maintain the nutrition and the supplements that need to be taken will be prescribed by the doctor that greatly aid in the long run.
In case you are wondering whether or not Motorized FUE hair transplant is right for you, we invite you for a consultation at The Hair Loss Clinic where Dr Balvant Arora will guide you further on this subject.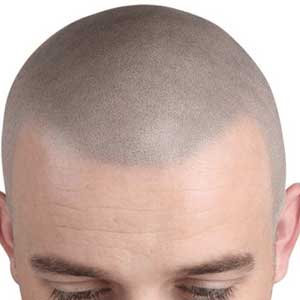 Hair Transplant
Scalp Micropigmentation
Are you suffering from major hair loss and thinning hair? Are bald spots bothering you? Do you want to have that sharp US Marines buzz
Read More »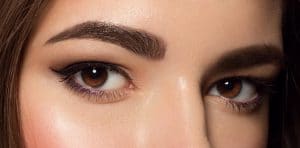 Hair Transplant
Eyebrow Transplant
Thick eyebrows make the face look sharper and more attractive. They add definition to the eyes and our expressions! But some of us face a
Read More »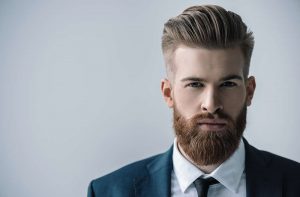 Hair Transplant
Beard Transplant
Rocking a beard like Jason Momoa or Chris Hemsworth is every man's dream. But sometimes, this dream remains just a dream as your beard refuses
Read More »