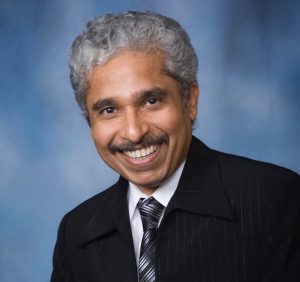 Why The Hair Loss Clinic?
Hair loss is a common and absolutely natural process. Losing a few strands of hair daily is normal. However, sometimes this normal hair loss can turn into an absolute nightmare when one starts shedding hair constantly.  What can be done then? Is there a viable and safe solution to this hair loss problem? 
Cyclical Nutritional Therapy is a new way to look at safe, comprehensive nutritional supplementation which can restore hair growth naturally without any potential side effects usually associated with medications. If you are worried not only about the hair loss, but also about the surgeries or side effects of medications, then look no further than Cyclical Nutritional  Therapy for your hair restoration problems. In fact, it should be the foundation for hair restoration and health. 
At The Hair Loss Clinic, we recommend Cyclical Nutritional Therapy to our patients because it is a holistic approach to strengthening the hair roots and promoting follicular growth without any detrimental side effects. It is a zero downtime therapy which allows patients to lead their daily lives without having to pause or stop any routine activities. 
What Is The Cyclical Nutritional Therapy?
Cyclical Nutritional Therapy is a balanced approach for the individuals concerned with hair. It is a low dose, once a day, nutritional cycle which is repeated every third day and it is a synergistic combination of nutrients, vitamins and amino acids. It reduces dosage, improves efficiency, brings down the total cost of the therapy, and provides comprehensive coverage of all required supplements and is safe for long term use. 
The basis of this therapy, at The Hair Loss Clinic, is Dr Balvant Arora's deep understanding of the causes of hair loss and the role, correct nourishment plays in maintaining thick, luscious hair. Hair growth can be achieved by fighting hair loss with antiandrogens, enzyme blockers and medications with potential side effects or by strengthening the hair roots with the right choice of antioxidants, minerals, vitamins, and amino acids and promoting hair growth. When the hair is given good quality care and rich nourishment, it begins to grow once again. 
There are many reasons for hair loss but one of the most significant ones is deficiency of vitamins and other nutrients that promote hair growth. This factor is often ignored by both patients as well as doctors and patients end up choosing surgical options without even going down the route of Cyclical Nutritional Therapy. 
The Cyclical Nutritional Therapy gives great results when given appropriately to the individuals with hair thinning and hair loss after proper evaluation done by an expert like Dr Balvant Arora, our Board Certified Plastic Surgeon with expertise in Hair Restoration. When the course of cyclical nutritional therapy and hair care is followed by the patient, it gives good results.
The magic of this therapy lies in the detailed study of nutrients and their interaction with each other inside the body and its comparison with other such supplements. At The Hair Loss Clinic, Dr. Balvant Arora uses the scientific approach using the synergistic combinations of these nutrients and at the same time avoiding conflict between nutrients that are too opposite to each other. Dr. Balvant Arora has used this approach successfully for hair loss management and achieving new hair growth. 
It is plain logic that our body needs multi-vitamin supplements even to aid our normal routine, then why not use it to aid hair growth too. 
What Nutritional Combination Is Generally Followed In Cyclical Nutritional Therapy?
The concept of Cyclical Nutritional Therapy is to provide the body with the right nutrients in the right doses in a synergistic, complementary manner, so that they are absorbed easily and will render good results for hair growth. Dr Balvant Arora generally recommends the following cycle:
Monday & Thursday –  Antioxidant, Calcium, Vitamin D3

Tuesday & Friday – Iron, Folic Acid, Vitamin C, Omega 3

Wednesday & Saturday – Essential Amino acids, B-Complex, Biotin

Sunday–no medicines
Detox on Sunday OR add extra dose of another nutrient as per individual status if required.
This therapy cycle provides ten different nutrient combinations that are synergistic with each other over three days preventing overdose and inter nutrient interaction.
Who Is The Right Candidate For Cyclical Nutritional Therapy?
At The Hair Loss Clinic, we have listed down some criteria which could make you a fit candidate for Cyclical Nutritional Therapy:
What To Expect At The Consultation?
During the first visit, our Board Certified Plastic Surgeon, Dr. Balvant Arora will obtain detailed medical and surgical history and history of any hair treatment taken so far. The hair loss will be graded. Medical and surgical treatment options will be discussed. If you are the right candidate for Cyclical Nutritional Therapy, you will be explained again the whole treatment plan. An approximate number of months required will be told to you. When you agree to the treatment, the doctor may prescribe some blood tests also and the Cyclical Nutritional Therapy will be started.
The main purpose of the consultation at our clinic is to understand your unique case and your expectations from the therapy. It is essential that both you and our Board Certified Plastic Surgeon with expertise in hair restoration  are on the same page from the very beginning.
What Care Needs To Be Taken During The Therapy?
There is no extra care that the person has to undertake when undergoing Cyclical Nutritional  Therapy. The doctor might prescribe certain medicated shampoos and conditioners along with some other hair care products which will help to speed up and stimulate the results of the process even more. 
Dr Balvant Arora believes in taking utmost care of nutrition and supplements that help in increasing and maintaining hair growth. Taking the necessary steps to maintain the nutrition and supplements with Cyclical Nutritional Therapy will certainly help in the long run. 
For best and speedy results, the patient should maintain a healthy diet, eliminate the intake of junk food and toxins, and follow a regular fitness regimen.
In case you are wondering whether or not Cyclical Nutritional Therapy is right for you, we invite you for a consultation at The Hair Loss Clinic where Dr Balvant Arora will guide you further on this subject.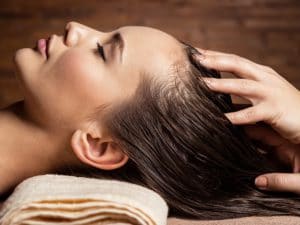 Hair Growth
Keralase Treatment
Hair loss is the most common problem faced by millions of people today. Baldness, hair thinning, damaged hair are some of the major side effects
Read More »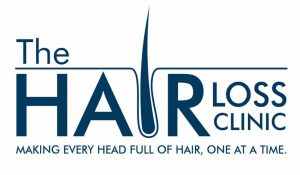 Hair Growth
Low Level Laser Therapy
Everyone desires soft, luscious hair. But what happens when you start noticing hair loss? and not just a little/routine hair loss but a significant amount
Read More »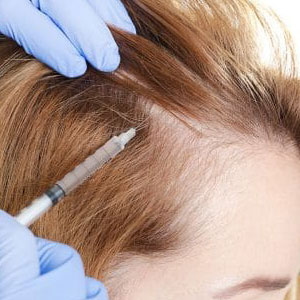 Hair Growth
Microneedling
Microneedling is a hair growth solution at The Hair Loss Clinic which successfully defeats the problem of hair loss without invasive surgery. Dr Balvant Arora
Read More »