Thick eyebrows make the face look sharper and more attractive. They add definition to the eyes and our expressions! But some of us face a major hair loss issue with our eyebrows which leads to thin or partial eyebrows. We have seen a lot of patients who apply make-up every single day to cover-up the thin eyebrows. 
At The Hair Loss Clinic, we have a revolutionary procedure that can bring back those gorgeous eyebrows permanently for you – Eyebrow Transplant. 
Eyebrow transplant is a minimally invasive procedure which results in a fuller and better-shaped eyebrows for patients of all genders.
What Is An Eyebrow Transplant?
An eyebrow transplant, just like a hair transplant, is done by harvesting hair follicles from a donor area; mostly the back of the scalp, and are implanted at the eyebrows  (receiving area). 
Eyebrow transplant is an excellent alternative to drawing on eyebrows with makeup or getting an eyebrow tattoo. Both of these choices give the eyebrows an unnatural, flat appearance. 
On the other hand, eyebrow transplant looks natural and gives it a three-dimensional effect that adds to the appearance of the face.
What Is the Eyebrow Transplant Technique used at The Hair Loss Clinic?
Dr Balvant Arora, our Board Certified Plastic Surgeon, makes use of the FUT or FUE method for eyebrow transplant. 
Follicular Unit Extraction: FUE involves removing individual hair follicles from the back of the head, under local anaesthesia. This results in small punch scar which are easily covered with hair. Each hair follicle is transplanted carefully to follow the natural angle of the hair.
Also extreme care is taken during this process as the shape of eyebrow hair is quite different than that of other hair placements. Thus, the surgeon has to be expert in order to place the hair artistically resembling the natural direction. This is truly a combination of art and science.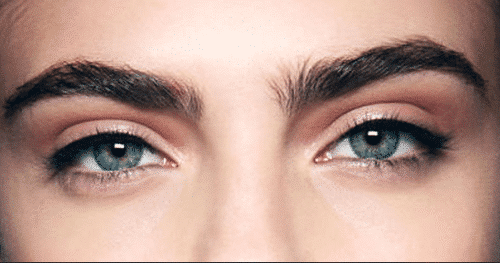 Follicular Unit Transplantation: FUT involves removing a strip of hair from posterior aspect of head under local anesthesia.The donor site is closed with sutures. This leaves a linear scar which can be covered with hair. Individual hair follicles are then dissected from the strip and then implanted in the eyebrows very carefully keeping in mind to follow the natural angle of the hair.     
What To Expect At The Consultation?
During the first visit, our Board Certified Plastic Surgeon will obtain detailed medical and surgical history and history of any hair treatment taken so far. Medical and surgical treatment options will be discussed. If you are the right candidate for the transplant, the process will be explained. An approximate number of grafts required will be told to you. When you agree for the surgery, the doctor may prescribe some blood tests.
Consultation is an important factor when it comes to eyebrow transplant. Understanding the facial structure and the patient's desire is also very important. At The Hair Loss Clinic, Dr Balvant Arora takes utmost care to cater to the patient's requirement and then the necessary method is decided upon.
What To Expect Before The Surgery?
Here is what you can expect on the day of your surgery:
What Is The Recovery Process?
The recovery after an eyebrow transplant generally takes about at least a week. The doctor may also prescribe certain antibiotic medicines in order to alleviate the slight  chance of infection. Pain medications are also prescribed.  
The results are generally visible after about 3 months and are pretty long-lasting in case you take the necessary care and precautions.
Dr Balvant Arora has a holistic approach towards these treatments so as to maintain healthy results of the done process. Thus, advice on how to maintain the nutrition and the supplements that need to be taken will be prescribed by the doctor that greatly aid in the long run.
In case you are wondering whether or not eyebrow transplant is right for you, we invite you for a consultation at The Hair Loss Clinic where Dr Balvant Arora will guide you further on this subject.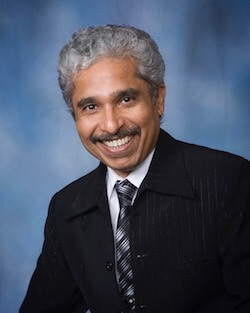 Dr. Balvant Arora, MD, MBA
Dr. Balvant Arora is a Board Certified Plastic Surgeon dedicated to the treatment of various hair related issues ranging from hair loss and hair growth treatments to hair transplants. Holding a speciality in hair related treatments, he is also thoroughly experienced in aspects of Plastic, Reconstructive and Cosmetic Surgery. He has been actively and effectively practicing in the US for the past 21 years. Patient requirement and safety is his utmost priority. He attentively listens to patient's concerns, thoroughly evaluates them and then recommends a personalized treatment plan. In addition to that, he has a holistic approach and advises patients about the importance of nutrition and supplements to maintain healthy hair that work greatly in the long run.