Human skin is most exposed to weather elements, pollution and other environmental factors. Ipso facto the skin shows more signs of aging than the rest of the body. The Hair Loss Clinic understands how wrinkles, sun damage and fine lines can affect us not only physically but also psychologically. 
Dr Balvant Arora, our Board-certified Plastic Surgeon is an expert in Anti-Aging medical treatments and surgeries. At The Hair Loss Clinic, we offer a range of Chemical Peels that are rich in antioxidants, exfoliants and vitamins that can restore your skin's youthful glow.  
Our skincare experts recommend skin peels or chemical peels for moderately damaged skin with fine wrinkles, poor complexion and patches of hyperpigmentation. 
Chemical peels depending on its depth of penetration, peel off the superficial to intermediate to deep layers of the skin. Once these layers of the skin have been peeled, new youthful skin grows back. The depth of the peel is determined by the concentration and type of the peeling agent used.
What Type Of Chemical Peel Does The Hair Loss Clinic Recommend?
Glycolic acid Peel is our most popular Chemical Peel. Glycolic Acid is the gold standard in chemical peel formulations. Its exfoliation properties work wonders on the patient's skin. 
At The Hair Loss Clinic, Glycolic Peel is our go-to for its proven ability to transform the health and appearance of a multitude of skin types (which includes not only oily, dry or sensitive skin but also ethnic skin and varied natural skin tones). 
All our skin products are pH balanced, which makes them more hydrating and less irritating than competing products. These products are also infused with natural antioxidants such as vitamins A, C, and E, yeast extract, and rosemary extract. Furthermore, these products heal numerous skin conditions, such as acne, fine lines and wrinkles, sun damage, hyperpigmentation, keratosis pilaris, and post-procedure skin. 
Our Glycolic acid is a mild peel. It is hence safe to use on darker skin types. When applied to the skin, the acid stings a little and eventually the skin looks red to white in colour depending upon the depth of the peel.
If there is one virtually downtime-free skin treatment that peels off the dead skin cells microscopically, then it has to be glycolic acid chemical peel treatment. Also known as lightening peels, this treatment is ideal for women who suffer from excess sebum. 
Glycolic Peel rejuvenates your skin while reducing pigmentation problems and skin tanning. It simultaneously produces new collagen and elastin. 
Dr Balvant Arora shares the secret to healthy, luminous skin is nothing but proper exfoliation. Regardless of how delicate or clogged your skin may be, you will have smooth, clear, and even skin tone with the power of pure Glycolic Acid.
FAQs About Chemical Peels
Can I stay on glycolic acid products for a long time, or forever without thinning my skin?


Yes. Even daily use of Glycolic acid results in an overall strengthening of the skin with no harm to the health of the skin. 

What can I expect during a peel procedure?


During the peel procedure, you should expect to feel a slight tingling sensation that dissipates quickly. This is due to the efficacy of the products and your physician will assure your safety and comfort.

How can I take care of my skin after a peel?


You must restore and protect your lovely skin after the peel. It is important to use adequate amounts of SPF to protect from future sun damage. Our doctor will recommend the appropriate regimen to use at home that will maintain the benefits of your peel.

What should be my daily skincare regimen?


This is a question we are often asked when patients undergo a chemical peel session. They want to maintain that beautiful skin for a long period of time. But we cannot answer it completely and accurately in generic terms. Your daily skincare routine will be prescribed by our skincare expert in The Hair Loss Clinic and it will be designed to suit your skin type specifically. 

How can I even out my skin tone?


Evening out your skin tone is easy with the products that we prescribe. Our customizable home care regimens designed to cater to every individual's uniqueness and it will exfoliate and strengthen your skin to look your best. 

Do your products have any side effects?


Our products have strong efficacy with minimal side effects. 

Is there any downtime after a chemical peel?


No. Our peels are safe to use with minimal side effects. And we recommend post-peel regimen.

Do you still have doubts about Chemical Peels? Are you still wondering whether or not this might be the best solution for you? 

Then come on in, book an appointment with Board Certified Plastic Surgeon, Dr Balvant Arora at The Hair Loss Clinic and let us have a one-on-one conversation with you about it!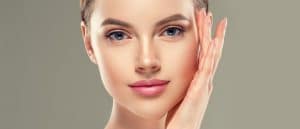 Anti Aging
With busy life schedules, you may not be getting time to pamper and do the needful to maintain your skin's health. Moreover, exposure to the
Read More »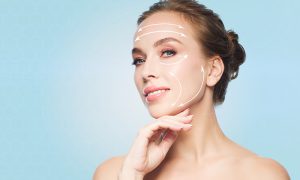 Anti Aging
Do you often look into the mirror and think of how you can get rid of the loose skin and improve your skin texture? Well,
Read More »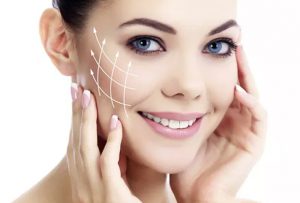 Anti Aging
Aging is an unavoidable process that does not seem to skip anybody at all! With age, various changes can be observed in the physical appearance
Read More »