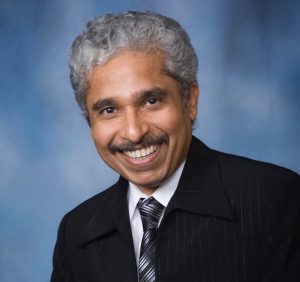 Why The Hair Loss Clinic?
Hair loss is a common and absolutely natural process. Losing a few strands of hair daily is normal. However, sometimes this normal hair loss can turn into an absolute nightmare when one starts shedding hair constantly.  What can be done then? Is there a viable and safe solution to this hair loss problem? 
Follicular Unit Extraction (FUE)
Have you noticed bald spots on your head recently? Are you afraid that this hair loss might be permanent? Don't worry we got you covered!
The Hair Loss Clinic presents America's most advanced Hair Transplant solution – FUE (Follicular Unit Extraction). FUE Hair Transplant is a minimally invasive, highly effective and completely safe surgery for hair restoration. 
What Is The Hair Loss Clinic's FUE Technique?
At The Hair Loss Clinic (THLC), our FUE hair transplant surgery is performed by highly skilled surgeons with state of the art technology. We harvest Micro Follicular units from a healthy donor site and place them into micro slits made in the recipient area. 
Here the hair follicle units are cored with the help of motorized punch. They are then collected in the small canister by suction or are picked up with micro-forceps using no-touch technique or are collected in. There are no stitches given and therefore the pain is less in this method.
The FUE technique is best suitable for a hair transplant which typically needs a smaller number of grafts (1000-1500 grafts). A Follicular unit contains multiple healthy hair follicles with different directions. Our FUE hair transplant surgery is preferred by patients because of the low recovery period and no visible scarring on the back of the scalp. 
Benefits of FUE Hair Transplant – 
Who Is The Ideal Candidate For FUE?
An ideal candidate for a transplant is someone who has:
Baldness of Grade III and above, and is otherwise healthy, can be considered for Hair transplant

Hair loss has been stabilized 

Hair loss due to trauma or burns
What To Expect At The Consultation?
During the first visit, our doctor will obtain detailed medical history and history of any hair treatment taken so far. The hair loss will be graded. Medical and surgical treatment options will be discussed. If you are the right candidate for the hair transplant, you will be explained the whole procedure. An approximate number of grafts required will be told to you. When you agree for the surgery, the doctor may prescribe some blood tests.
The main purpose of the consultation at our clinic is to understand your unique case and your expectations from the hair transplant. It is essential that both you and our hair expert are on the same page from the very beginning. 
What To Expect Before The Surgery?
Here is what you can expect on the day of your surgery:
Filling out and signing consent forms

Standard views of before surgery pictures taken

Marking of the desired hairline in agreement with you
What Happens During The Surgery?
Breaking down the steps of the surgery:
Step 1 – Anaesthesia:

The procedure is done under local anaesthesia. You do not have to remain fasting before or after surgery. You will have a few needle pricks to numb the scalp. The effect generally lasts through the entire duration of surgery. You may be relieved for a lunch break if the session is going to last longer.

Step 2 – Making Slits/Holes:

The next step in the surgery is making the slits or holes with special instruments. Harvested grafts will be planted later in these slits or holes. Some surgeons harvest grafts first and then make the slits. Some would use special implanters to implant the hair in the recipient areas.

Step 3 – Graft Placement:

Follicular units harvested by any of the above methods are then placed with the help of micro-forceps in the slits which were made previously.
What To Expect Post Surgery?
You will be discharged on the same day. Make sure you have a healthy adult companion who can drive you home.
A course of antibiotics, painkillers and medicines to reduce swelling is generally prescribed for 5-7 days by our doctor. 
There will be swelling around the forehead and above the eyes. Sometimes, swelling may extend even below the eyes and all over the face. This will disappear within 3-5 days. Shampooing is generally permitted after 7-10 days.
From the 10th day, local application of Minoxidil, Protein serum and oral Finasteride tablets are started. This is to be continued for 6-8 months. This will increase the rate of growth of the grafted hair. It will also reduce the possibility of "Shock Loss", wherein there is a temporary fall of non-grafted normal hair.
Follow up is generally advised after 48 hours and after 10 days. For long-distance visitors, it can be arranged through a video conference.
A healthy lifestyle and a high protein diet are recommended. Normal styling and grooming are permitted when the hair growth is complete. It takes about 6-9 months for the grafted hair to grow completely.
How We Choose The Donor Area For FUE -
DHT: We now know that the front, top and crown portion of the scalp can go bald due to the effect of Dihydrotestosterone (DHT) on hair follicles in these areas. The horseshoe-shaped area on the sides and back of the head has hair follicles which are resistant to DHT. Transferring hair from these areas to bald areas will give good permanent results. Please note that the donor areas from the scalp have a limited supply. 

Quality of Donor Hair: Thick donor hair with dense growth in the donor areas will give better results compared to thin and sparse growth in donor areas.

Source of Donor Hair: Scalp hair gives a better outcome. When the combination of Scalp and body hair is to be used, scalp hair is placed in the front areas.

The number of grafts: Large bald areas need more grafts. If the team is experienced, it may be advisable to go ahead with this. Otherwise it is safer to get it done in more than one sessions.
All of the factors are taken into consideration at The Hair Loss Clinic before our surgeon narrows down on the donor hair follicles. We create a course of treatment that will give our patient rich, good quality hair that will give them back their youthful looks. Our aim is to not only perform a hair transplant but to guide our patients on a journey of permanent hair restoration.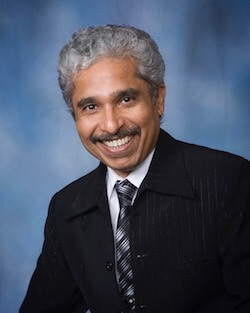 Dr. Balvant Arora, MD, MBA
Dr. Balvant Arora is a Board Certified Plastic Surgeon dedicated to the treatment of various hair related issues ranging from hair loss and hair growth treatments to hair transplants. Holding a speciality in hair related treatments, he is also thoroughly experienced in aspects of Plastic, Reconstructive and Cosmetic Surgery. He has been actively and effectively practicing in the US for the past 21 years. Patient requirement and safety is his utmost priority. He attentively listens to patient's concerns, thoroughly evaluates them and then recommends a personalized treatment plan. In addition to that, he has a holistic approach and advises patients about the importance of nutrition and supplements to maintain healthy hair that work greatly in the long run.