Aging is an unavoidable process that does not seem to skip anybody at all! With age, various changes can be observed in the physical appearance as one loses the previous elasticity and firmness of the skin. 
As facial tissues start thinning, one can observe the appearance of fine lines and wrinkles which affects the youthful appearance. This can be a cause of psychological distress for many as one's facial features may start to appear aged and hollow. The Hair Loss Clinic does not have the magic cure to stop aging completely but we do have treatments that can at least press the pause button for our patients!
Being Board Certified by The American Board of Plastic Surgery (ABPS), Dr Balvant Arora understands this issue very well and presents a solution before us that helps to smoothen and add volume to the face: Dermal fillers.
Dermal fillers are essentially gel-like substances that are injected beneath the skin's surface. They aid in restoring volume to the facial features and giving a plumper look. 
They also help in smoothing the small fine lines, creases and wrinkles which are the most prominent indicators of aging. They also enhance the contours of the face, making it look younger, fuller and smoother.
How Are Dermal Fillers Different From Botox?
A very common question that is asked at The Hair Loss Clinic is "What exactly the difference between Botox and Dermal Fillers?" For this let's take a step back and understand the types of wrinkles, viz. static and dynamic.
Dynamic wrinkles are those which can be prominently seen as an effect of emotions that are expressed on the face like smiling which causes smile lines, frowning which causes frown lines, squinting which causes crow's feet, etc. these wrinkles are easily smoothened by Botox.
However, when it comes to static wrinkles, these are generally formed due to loss of elasticity and collagen. These wrinkles deepen with age and they cannot be smoothened by Botox. In this case, derma fillers come into the picture as they can be used to get rid of static wrinkles.
What Are The Different Types Of Dermal Fillers?
There are various derma fillers which are FDA approved. The Hair Loss Clinic uses only US-FDA approved Derma Fillers. 
Here is a list of a few of the most commonly used derma fillers:
This is a naturally occurring substance in the body and hence there are no risks involved in HA fillers. HA fillers are soft, gel-like substances that generally last for about 6 to 12 months before slowly and naturally being absorbed by the body.
FDA approved HA products include Juvederm products, Restylane products.
Juvederm is a brand of dermal filler with a base of hyaluronic acid. In the US, it is one of the most commonly used non-surgical methods to plump up your face. It specifically targets the cheeks, lips and smile lines around the mouth. 
Restylane is another brand of dermal fillers with a base of hyaluronic acid. Just like Juvederm, Restylane also has various products that target different issues and problem areas.
As both Juvederm and Restylane have a base of the naturally occurring hyaluronic acid, they are both very safe and effective fillers that bring about the smooth, plump and youthful appearance that one wishes for.
2) Calcium Hydroxylapatile (CaHa)
CaHa is a naturally occurring substance in the bones. In this particular filler, minuscule calcium particles are suspended in a thick gel. The consistency as well as the lasting power of CaHa is more than that of HA. CaHa also helps in naturally stimulating collagen production. CaHa is generally used for deeper lines and wrinkles.
Radiesse is an FDA approved CaHa filler. Upon injection, Radiesse Volumizing Filler immediately provides the volume and lift needed to diminish the signs of aging because of the calcium-based microspheres and gel that comprise the product. But what's unique about Radiesse Volumizing Filler is that it acts as a scaffold under the skin, providing structure and stimulating your own natural collagen to grow. This process continues for several months, which extends the initial effect of Radiesse Volumizing Filler. Best of all, the natural results are clinically proven to last a year or more in many patients.
Poly-L-lactic acid is a biocompatible, biodegradable, synthetic substance. Biocompatible means that this filler will not have an adverse effect on the body when injected. Poly-L-lactic is a collagen stimulator and has a long lasting effect. It can show its effect for about 2 years.
Sculptra is an FDA approved Poly-L-lactic fillers.
4)  Polymethylmethacrylate (PMMA)
PMMA is synthetic and biocompatible filler, when injected takes the form of a tiny ball or microsphere.The unique microspheres are not absorbed by your body and work with your skin to produce collagen which provides the support, your skin needs for natural, long lasting results. It is semi-permanent filler as it remains beneath the skin giving it a definite shape and smoother appearance. It also contains collagen which helps for a youthful look. Bellafill (previously Artefill) is an FDA approved PMMA.
5) Autologous fat injection (fat grafting)
In this case, fat is harvested from other parts to the body, which tend to have excess fat like the flanks, buttocks, thighs, etc. mostly through liposuction. This fat is then processed and injected into the problem areas of the face like cheeks, chin, beneath the lower eyelid, etc.
It is very necessary to have a consultation with Dr Balvant Arora before opting for the process so as to decide the ideal type of filler according to the facial structure and your needs. 
What To Expect Before The Process Of Dermal Fillers?
Here is what you can expect on the day of your procedure: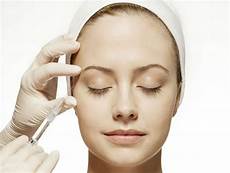 What To Expect At The Consultation?
During the first visit, Dr. Balvant Arora, Board Certified Plastic Surgeon will obtain detailed medical history and history of any facial treatment taken so far. Medical and surgical treatment options will be discussed. If you are the right candidate for fillers, the process will be explained.
Consultation is an important factor when it comes to dermal fillers. Understanding the facial structure and the patient's desire is also very important. At our clinic, Dr Balvant Arora takes utmost care to cater to the patient's requirement.
How Is The Process Performed At The Hair Loss Clinic?
Before injecting the fillers, Dr Balvant Arora will first cleanse the area and apply an anaesthetic ointment. Very rarely, local anaesthesia may be required. Some fillers may contain lidocaine, a mild anaesthetic which helps to get rid of any discomfort one might face during the process. The doctor will then inject the filler into the marked areas with great care so as to have the desired results.
How Is The Recovery Like After Dermal Fillers?
The recovery after dermal fillers is fairly simple and comfortable.
The doctor may advise you to apply ice on the injected areas in order to alleviate the bruising or soreness which is common after the process. Also, one must take care so as to not massage or apply pressure in the injected areas as this might have a negative impact upon the result.
The results are generally visible immediately and one can resume their work within a few hours after the injections without any worry. However, the doctor advises avoiding any vigorous physical activity for at least 24 hours.
What Are The Risks Associated With Dermal Fillers?
The very rare risks associated with dermal fillers are as follows:
Utmost care must be taken in order to avoid these risks from turning into reality.
In case you are wondering whether or not Dermal fillers are right for you, we invite you for a consultation with Dr Balvant Arora, our Board Certified Plastic Surgeon, and he will guide you further on this subject.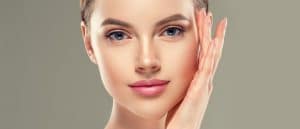 Anti Aging
With busy life schedules, you may not be getting time to pamper and do the needful to maintain your skin's health. Moreover, exposure to the
Read More »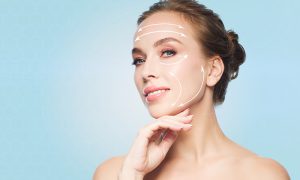 Anti Aging
Do you often look into the mirror and think of how you can get rid of the loose skin and improve your skin texture? Well,
Read More »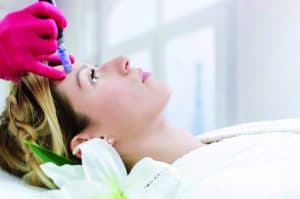 Anti Aging
Skincare grows important as one's age grows because our skin reveals our ageing too quickly to the outside world! Wrinkles, fine lines and uneven skin
Read More »